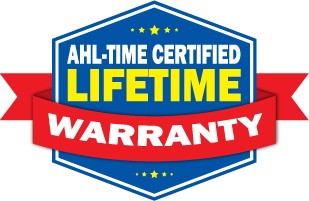 TOM AHL'S AHL-TIME CERTIFIED LIFETIME WARRANTY
A sturdy warranty package can be the key to a long-lasting relationship between you and your vehicle. Here at Tom Ahl Chrysler Dodge Jeep Ram, we offer the Ahl-Time Certified Lifetime Warranty on all new vehicles and most used vehicles that are under the remaining basic factory warranty, coverage that keeps your vehicle at peak performance to get you quickly back on the road. You just have to click on the individual, warranty-related sections to the right to learn more about the superb coverage with which Tom Ahl CDJR can extend the life of your vehicle!
A few important things to keep in mind regarding Tom Ahl's Ahl-Time Certified Lifetime Warranty:
Filing a Claim
It is the owner's responsibility to maintain and service the vehicle. The owner shall return vehicle to Tom Ahl CDJR to determine the problem and the cause of mechanical failure. If this is not possible, call plan administrator for instructions.

The owner must authorize any charges necessary to determine the cause of the failure. This includes necessary diagnostic and tear-down charges. 
Claims Requests
Contact the expert service department at your local Jeep dealer in Ohio for claims and claim information requests.
Cancellation and Transfer Exclusions
The Limited Warranty is issued by Tom Ahl CDJR only and not by the manufacturer of the vehicle. This Limited Warranty is neither cancelable or transferable. This Limited Warranty is included without additional cost as part of the purchase price of the vehicle.
Whether you're driving off our lot in a brand-new vehicle or opted to select from our extensive qualified inventory of pre-owned vehicles, be sure to consider the benefits Tom Ahl's Ahl-Time Certified Lifetime Warranty. Here at your local Dodge dealer near Dayton Ohio, the dedicated staff is standing by to ensure complete satisfaction through the entire buying process. Contact Tom Ahl CJDR today and find out even more about the Ahl-Time Certified Lifetime Warranty!
Hours
Monday

09:00AM - 06:00PM

Tuesday

09:00AM - 06:00PM

Wednesday

09:00AM - 06:00PM

Thursday

09:00AM - 06:00PM

Friday

09:00AM - 06:00PM

Saturday

09:00AM - 03:00PM

Sunday

Closed
Ask About The Ahl-Time Certified Lifetime Warranty