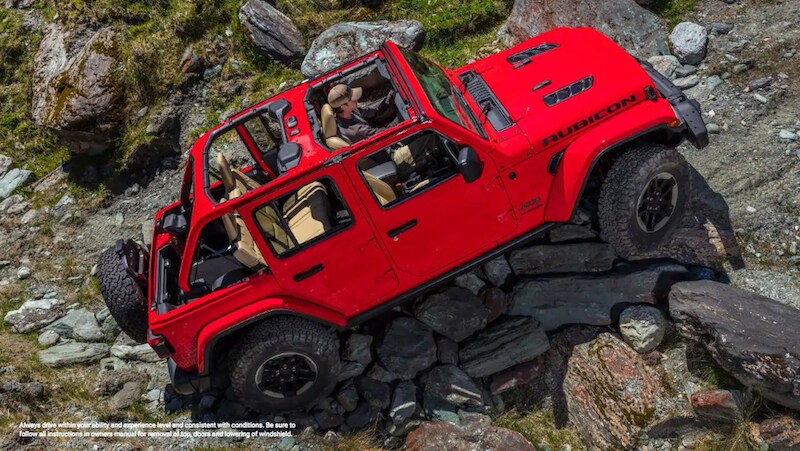 There's a lot of different terminology out there when it comes to looking at four-wheel drive vehicles, and a lot of them are used interchangeably--however, there are subtle differences between them that might influence your decision when you're looking to buy a new vehicle. Let our Lima Jeep dealer break down those differences for you so you can stay educated throughout the buying process.
What Is 4x4? (4WD)
A full time 4x4 system is the default (and only) mode that the drivetrain uses, and can travel safely and securely on any surface. Generally, it uses either a clutch or a center differential to allow the front and rear driveshafts to turn at different speeds, making for easier tackling of obstacles and slippery or uneven surfaces. Generally speaking, 4x4 is the most capable system out there of taking on any kind of off-roading.
What Is All-Wheel Drive? (AWD)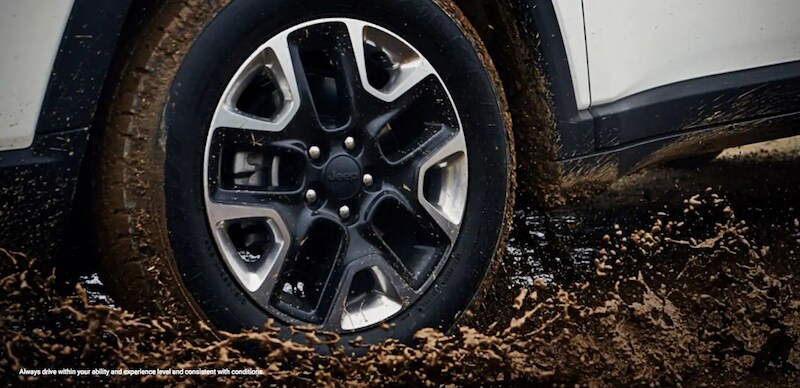 All-Wheel Drive and 4x4 are similar systems in that they both deliver power to all four wheels at all times, and can be used full time on all surfaces. The only difference between the two is that a "4-low" setting isn't available on AWD vehicles, which results in a slightly less capable off-roading experience, but works just as well on slippery roads.
Our wide selection of Jeep models for sale with 4x4 and AWD drivetrains gives Lima drivers the freedom to pick what they want without having to settle to get the off-road capability they need.
What Is Part-Time 4WD?
Unlike the full-time system, part-time 4WD doesn't use a center differential, but instead locks the front and rear driveshafts, making it better for exclusively off-road travel or challenging road conditions. Under normal driving conditions, it's best to leave it at its default two-wheel drive mode--leaving 4WD on will put you at risk of overheating or early part failure.
What Is On-Demand 4WD?
These operate primarily in two-wheel drive during normal driving conditions, but use smart technology to automatically engage 4WD and transfer power to the secondary axle when a slippery surface such as snow or mud is encountered.
Contact us today with any questions about the differences between the four-wheel drive systems or to schedule a test drive of a Jeep.