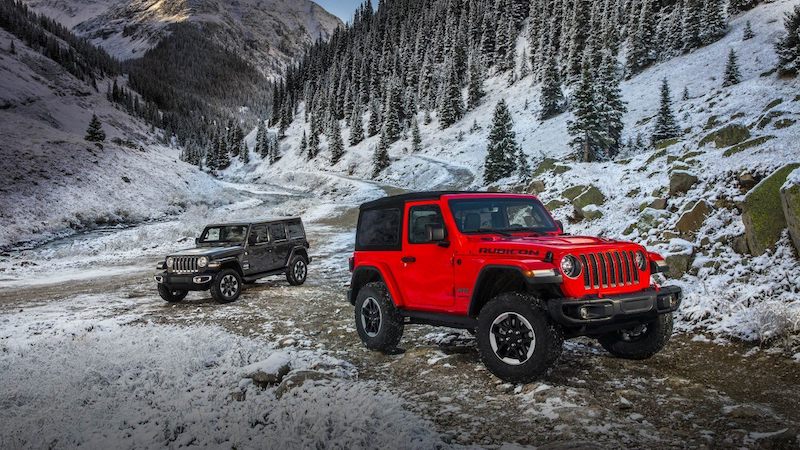 Jeep has been the solution for decades for drivers who live life on the wild side, and they continue that tradition with the newest lineup of Jeep models. Offroad excellence is standard, but each model offers its own unique benefit to suit all types of drivers. Our Delphos area Jeep dealer is proud to sell the most adventurous vehicles in the world to adventurous customers.
In 2018 alone, Jeep cleaned up at the 4x4 Magazine Awards, with the brand being named the 4x4 Manufacturer of the year, the Jeep Wrangler earning the Off-Road Award, and the Jeep Renegade being designated the Best Small SUV. In addition, the 2018 Jeep Compass earned the Best Compact SUV award from Automobile and the 2017 Jeep Grand Cherokee earned AutoPacific's Best-in-Class for the 2017 Ideal Vehicle Awards.
It's the commitment to excellence and performance that keeps Jeep going and a true passion for the outdoors and going off the beaten path that lives at the center of every Jeep vehicle.
Jeep Models For All Kinds of Delphos Area Drivers
With a wide selection of new Jeep models for sale to Delphos area drivers, we have the ability to satisfy the needs of all of our customers. The classic Jeep Wrangler is perfect for hardcore adventurists who need to take on the toughest of obstacles, the Cherokee gives a more refined look that can get down and dirty when you need it to, and the Renegade is a smaller option that gives you the maneuverability of a sedan with all the functionality of an SUV.
With exceptional water fording capabilities, skid plates, tow hooks, durable tires, and good ground clearance on every model, you don't need to worry about the next time you're stuck out in a storm or find yourself in unfamiliar terrain. Jeep has it covered for you.
Contact us today with any questions about the availability of any of our new Jeep models or to reserve one for a test drive. We're looking forward to getting you started on your next big adventure.