If you are a first-time truck owner, towing a trailer for the first time, or need to be refreshed on towing procedures, we are here to help. You may not be aware of all that influences your towing capacity, payload, and power, and the clever ways you can protect your precious pickup, extend its life and maximize your capabilities. Your local Dodge dealer in Dayton Ohio has several towing tips and is happy to break down important components that can optimize your towing experiences. Let us take a look at factors that can affect your driving and the capacity of weight you are hauling behind your pickup.
Smart Cargo Loading
In order to tow safely, how you load up your cargo matters. Uneven trailer weight can cause problems with steering, braking, and sway control. 
As a rule of thumb, 60% of your cargo weight should be loaded in the front half of your trailer and 40% in the rear half. To properly load cargo into your trailer or truck bed, you'll want to balance it evenly side-to-side, allowing the center of gravity to be low to the ground and over the trailer axles.
After the cargo is properly balanced, you will need to secure it in place. Unsecured cargo can shift while the vehicle is in motion, making the trailer unstable. To stabilize and secure your contents, you can use nylon rope or towing straps can tie everything down.

Towing Tips: Driving Efficiently With a Trailer
If this is your first time driving a trailer, we encourage you to practice in an empty parking lot before hitting the open road. Remember to always obey all state laws and apply these pointers when behind the wheel. 
It is important to maintain control of your trailer. If you feel the trailer beginning to sway or whip, take your foot off the gas pedal. Do not brake or speed up.

The longer the trailer is, the wider you'll want to make the turn. Be sure to swing wide while turning and double-check your mirrors to verify your trailer clears all obstacles. Do not forget to use your turn signals and allow for plenty of clearance. 

Extra trailer weight will also make acceleration slower. If you are towing near max capacity, you will want to assure to have the proper tongue weight (amount of trailer weight pressing down on the vehicle) -- listed under the specs in your handbook.

The law states to only pass when necessary. Remember to account for your trailer length when passing a slower vehicle. You'll want to check that you have cleared the car you are passing by a few cars length before going back to your lane. 

Slow down anytime going downhill or while experiencing uneven terrain. For those trucks that utilize manual transmission, downshift when going uphill and downhill. 

Always bring a full-size spare tired. Never use a compact spare tire when towing a trailer, because equanimity is essential. The goal is to reduce sway. 
Parking And Reversing Your Trailer
Start by putting your hands at the bottom of the steering wheel. If you want to turn left, move your hand left. Want the truck to move right? Move your hands to the right. Adjust the direction by small, microscopic movements. Slight turns of the steering wheel translate to greater movement from the trailer. 
If the pickup begins jackknifing, simply pull it forward, straighten it out, and try again. It can take some time getting used to reversing, so take it slow. It's always helpful to have someone behind the trailer to spot you.
When it comes time to park, the professionals at your local Jeep dealer in Ohio recommend always park on a flat, leveled surface. It is best if you pick a spot that allows you to pull forward to exit, and not back out of a parking spot. Make sure you apply your parking brake and use chock blocks on your trailer wheels.
Your Towing Headquarters
The towing experts at Tom Ahl CDJR will gladly demonstrate how to tow a trailer when you visit your local Dodge dealer in Dayton Ohio. Accelerating, changing lanes, and braking can take longer when towing a trailer, so you'll want to look far ahead in the distance to prepare for your next move. Remember that overloading or underloading your trailed can lead to a myriad of problems such as erratic steering, accelerating, and braking. So make sure you follow these towing tips so you have the confidence to begin your towing adventures. 
If you have any questions about towing a trailer or need the right supplies for the job, please contact us at (888) 608-3472, stop by, or fill out the contact form below.

Hours
Monday

09:00AM - 07:00PM

Tuesday

09:00AM - 06:00PM

Wednesday

09:00AM - 06:00PM

Thursday

09:00AM - 06:00PM

Friday

09:00AM - 06:00PM

Saturday

09:00AM - 03:00PM

Sunday

Closed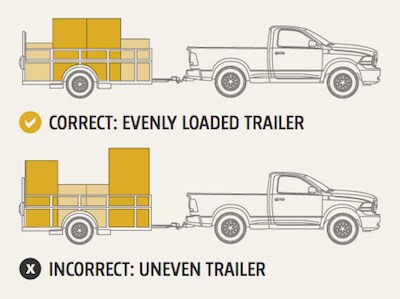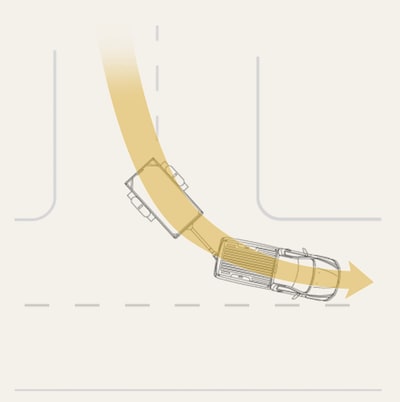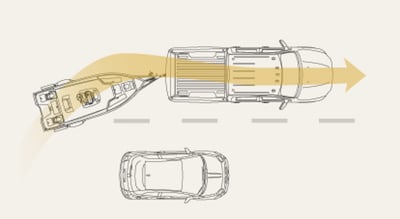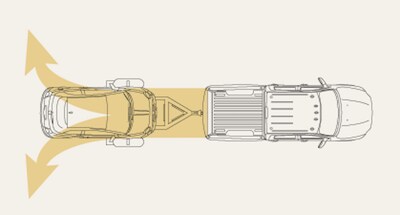 Ask The Experts About Towing
* Indicates a required field