The 2019 RAM 1500 is the perfect truck for Fort Wayne area drivers to tackle any obstacle, with capabilities that far exceed other similar trucks and an all-around toughness that has become the hallmark of RAM trucks.
Can The RAM 1500 Tow A Boat?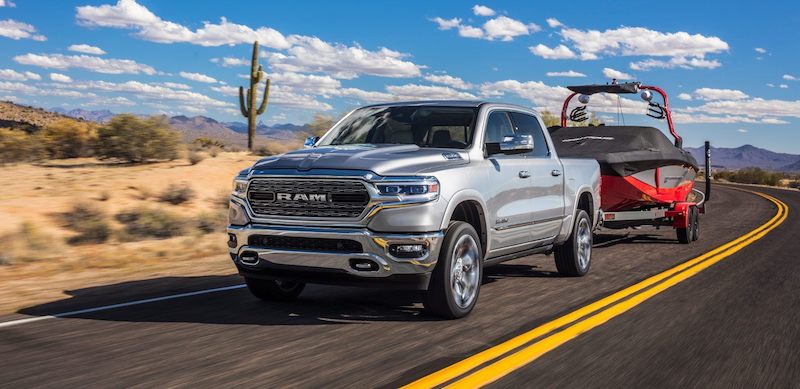 The RAM 1500 can do more than just tow a boat--it can take multiple. With a max towing capacity of up to 10,640 pounds, it can take a couple small-to-medium sized boats, several jetskis, a speed boat, or whatever it is you need to take to the lake or ocean to have a fun day out on the water.
Can The RAM 1500 Plow Snow?
The RAM 1500 is more than capable of taking care of the snow in your driveway with a plow attached to the front of it, however, it is recommended that you don't go as far as opting to plow the entire neighborhood. For heavier usage and commercial snow plowing, Fort Wayne area drivers can check out our selection of heavy-duty RAM trucks for sale, which includes the RAM 2500 and RAM 3500.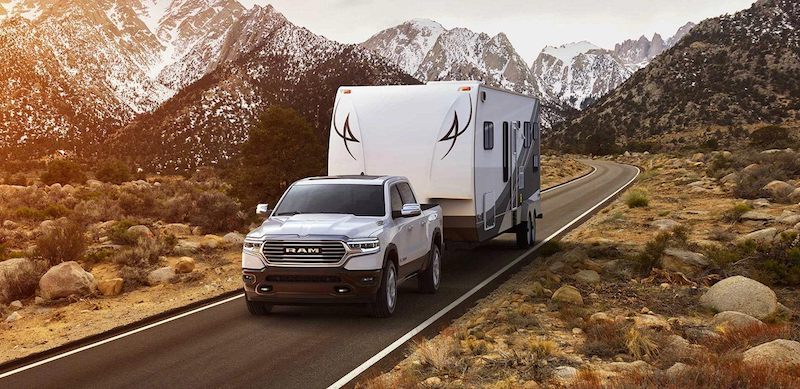 Can The RAM 1500 Pull a Gooseneck Trailer?
For those more familiar with trailering, the RAM 1500 offers the option of pulling a gooseneck trailer in tow as opposed to a bumper-pull. If you need to tow a 5th-wheel trailer, your best option is to install a gooseneck hitch and use an adapter to tow your 5th-wheel. You'll also need an upgraded air suspension system.
Contact us today with any questions about the RAM 1500 towing capabilities or to schedule a test drive of one of our award-winning RAM 1500 models. We're looking forward to helping you take on the road ahead!