April signifies spring but also National Car Care Month. This serves as a reminder to all drivers to get their vehicles serviced, especially after a long, cold winter! You know your vehicle does a lot for you. Return the favor by getting regular maintenance done to ensure it is healthy and happy. Our service center near Delphos recommends getting service performed on your Chrysler, Dodge, Jeep, RAM, or FIAT!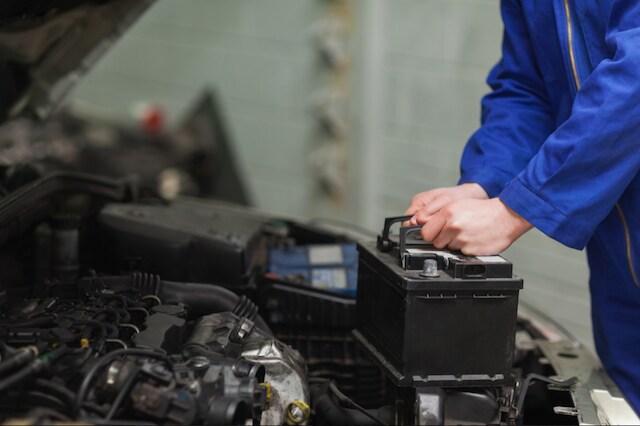 Checking Fluids: Our mechanics suggest you check multiple fluids in the car in case they need to be drained and replaced. Some fluids include the transmission, brakes, engine oil, windshield washer, and much more.
Windshield Wipers: After a while, your windshield wipers get worn from overuse. If you notice the wipers are not cleaning off the windshield as they used to, leaving streaks, or making noises, it may be time for a replacement.
Air Filters: Not only will replacing the air filter help your fuel economy, it will help those who suffer from allergies. It will ensure clean air is flowing through and the engine can breathe.
Check Battery: Considered the heart of the vehicle, it cannot be overstated in making sure the battery is working properly at all times. Let our experts check its status and replace/charge if necessary.
Tires: After a rough winter, let's check your tires to ensure they have enough traction for the roadways. If they do, a tire rotation may be in order so that they are wearing evenly on throughout. Not getting tire rotations will mean prematurely buying new tires.

Oil Change: An oil change is the arguably the best service you can do for your vehicle near Delphos! If you haven't received one recently or cannot remember the last time you got one, take the opportunity to get an oil change now.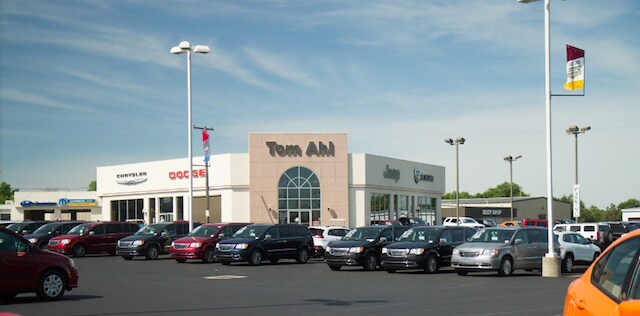 Come Visit Our CDJR Auto Repair Near Delphos
When you want your vehicle serviced right, come to Tom Ahl Chrysler, Dodge, Jeep, RAM, FIAT service center. We have certified mechanics prepared to take on any job you offer. We provide long-ranging hours, online scheduling, and much more. When you're ready to schedule your appointment, please contact us at (888) 856-2056.