The 2017 RAM 3500 just gave another reason for Fort Wayne area truck enthusiasts to buy this model! Fast Lane Truck awarded the RAM 3500 with the Gold Hitch Award for the heavy-duty segment! Utilizing the 6.7-liter Cummins, this diesel-powered heavy duty beast easily toppled the competition in pulling power, braking, fuel economy, comfort, and handling under extreme towing conditions.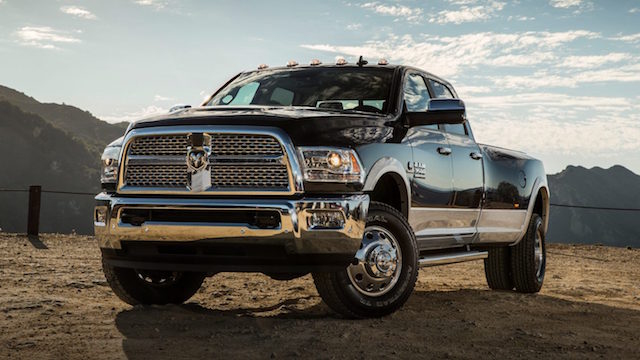 In order to pass this test, TFLtruck editors take these competitors to the infamous "Ike Gauntlet." Located outside Denver at elevations surpassing 11,000 feet, the 2017 RAM 3500 crushed this grueling challenge. Besides the Ike Gauntlet, all trucks were assessed on overall performance. The RAM 3500 still came out on top.
"The 2017 RAM 3500 Heavy Duty was loaded with a 21,600-pound trailer for Gross Combined Weight of nearly 31,000 pounds," said Andre Smirnov, technical editor at TFLtruck. "The RAM dually came out on top based on its confident downhill performance, consistent uphill climb and leading observed fuel mileage among the competitors."
RAM Trucks Built Strong For Fort Wayne Area
RAM trucks are not about breaking records; they set them. Some of the titles RAM trucks hold are the longest-lasting line of pickups, highest owner loyalty of any half-ton pickup, and highest snow plow rating with the RAM 3500. We also realize everyone needs something different from their truck. After teaming up with Mopar, our dealership offers excellent RAM accessories for Fort Wayne area drivers. Whether it's taking off-roading to the next level or becoming more organized with storage parts, RAM has everything you could need.
RAM has made the commitment to be the absolute best for their customers. They are always innovating their trucks to be more capable, efficient, and durable. From inside out, the fine craftsmanship of the RAM 3500 is obvious. Passengers will be attracted to the commanding and dominant exterior of this truck. However, once they enter the inside, they will find absolute peace. From its comfortable interior and triple-sealed doors that block out noise, you will have to force yourself to leave this relaxing environment!
Come visit our dealership to take the RAM 3500 for a test drive. Become part of RAM culture that prides itself on finishing the tough jobs. For any questions, please contact us at (888) 429-2129.