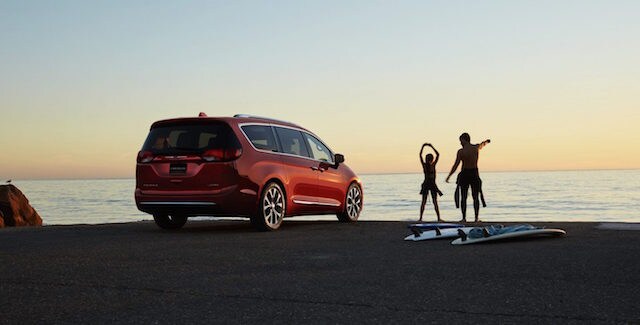 According to Popular Mechanics, the 2017 Chrysler Pacifica was rated best minivan at the annual Automotive Excellence Awards. In order to select the winner, Popular Mechanics editors drive all the cars in each category, then pick the vehicle that bests the competition. Fort Wayne area families that are looking for a ride offering incredible performance while keeping the children entertained and comfortable will quickly find that the easy choice is the 2017 Chrysler Pacifica!
"Over three decades, Chrysler has refined the category it invented, arriving at the current standard for minivan excellence," said Ezra Dyer, automotive editor at Popular Mechanics. "The Pacifica looks sleek and low-slung without committing the unforgivable minivan sin of trying too hard. Other vans have disappearing third rows, but the Pacifica can hide its second row, too, instantly transforming from luxury people-mover to capacious cargo van."
This is consistent with Chrysler's dedication to bringing their consumers extraordinary vehicles with fine craftsmanship. They believe all drivers are entitled to luxury qualities in their vehicles. Chrysler continues to redefine people's driving experiences with their premium engineering and groundbreaking designs.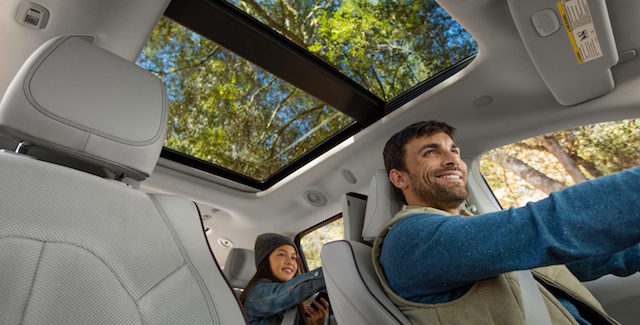 The Pacifica Reinvents Fort Wayne Area's Driving Experience
FCA US is the original creator of the minivan segment 30 years ago. Through these generations, the Pacifica went through over 100 innovations. Its overall goal is to provide functionality, bold styling, and the best technology for drivers. The 2017 Pacifica checks off all those boxes while delivering class-leading gasoline and hybrid powertrains.
We want drivers to always feel comfortable behind the wheel. The Pacifica has over 100 available safety features such as 360 Surround View Camera, Forward Collision Warning with active braking, and parking assistance. We also believe drivers should be driving a safe minivan at an affordable price. Our Fort Wayne area Chrysler finance department will work hard to get families excellent pricing on the Pacifica!
There are plenty of distractions to keep all the children quiet and the parents at ease! You'll find Uconnect Theater rear seat entertainment system for the kids, while parents can sit up front listening to SiriusXM Radio®.
When you want to take the 2017 Chrysler Pacifica for a test drive, please contact us at (888) 429-2129.